In the project screen, you can add a background music by click on the Edit sound track button at the bottom panel.
Then the music editor screen will be shown, we provide different tools to insert and edit background music.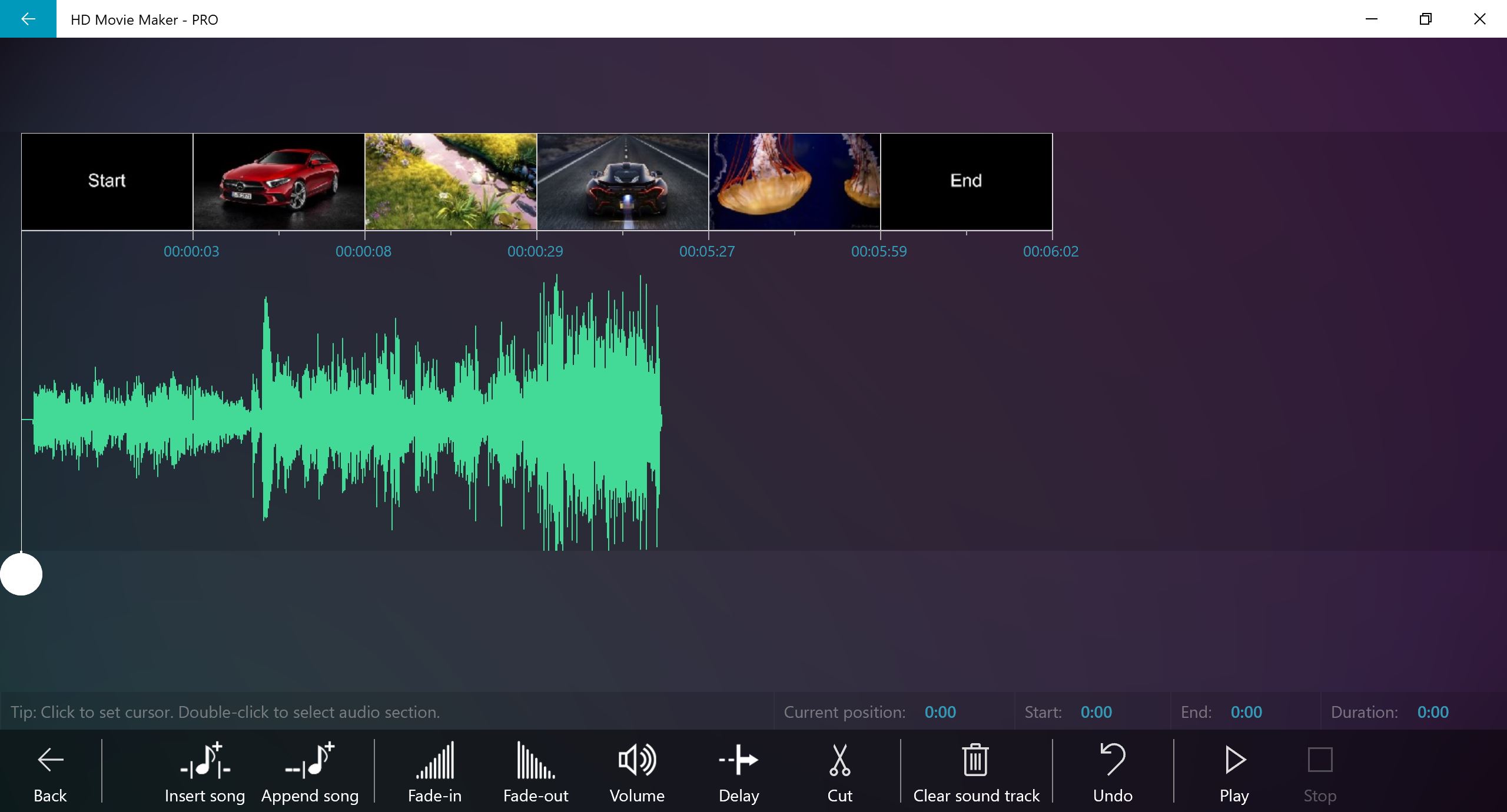 Insert song: Insert a new song from built-in list or computer storage at current posision.
Append song: Add a new song from built-in list or computer storage at the end position.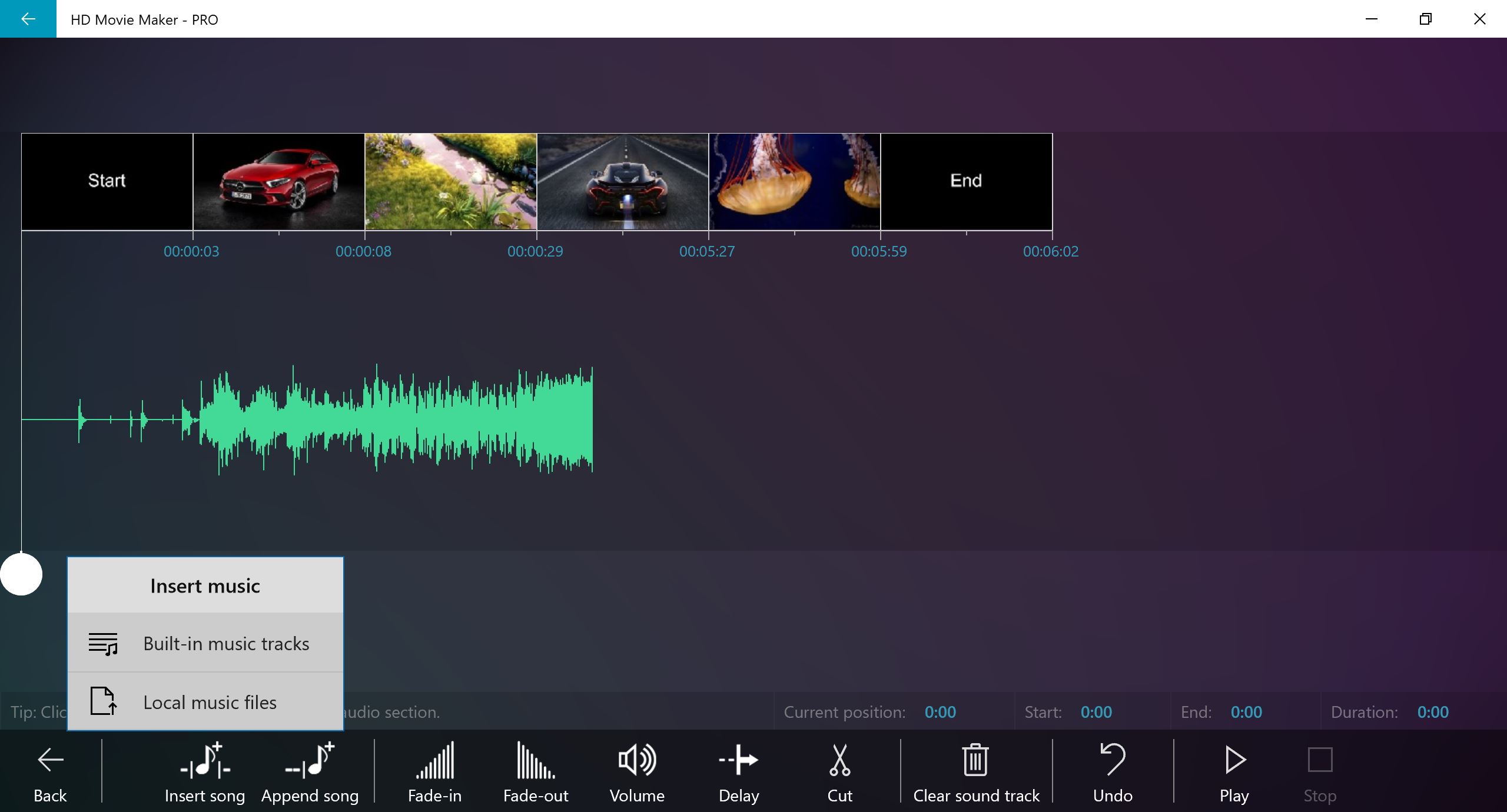 You can select a track from the built-in list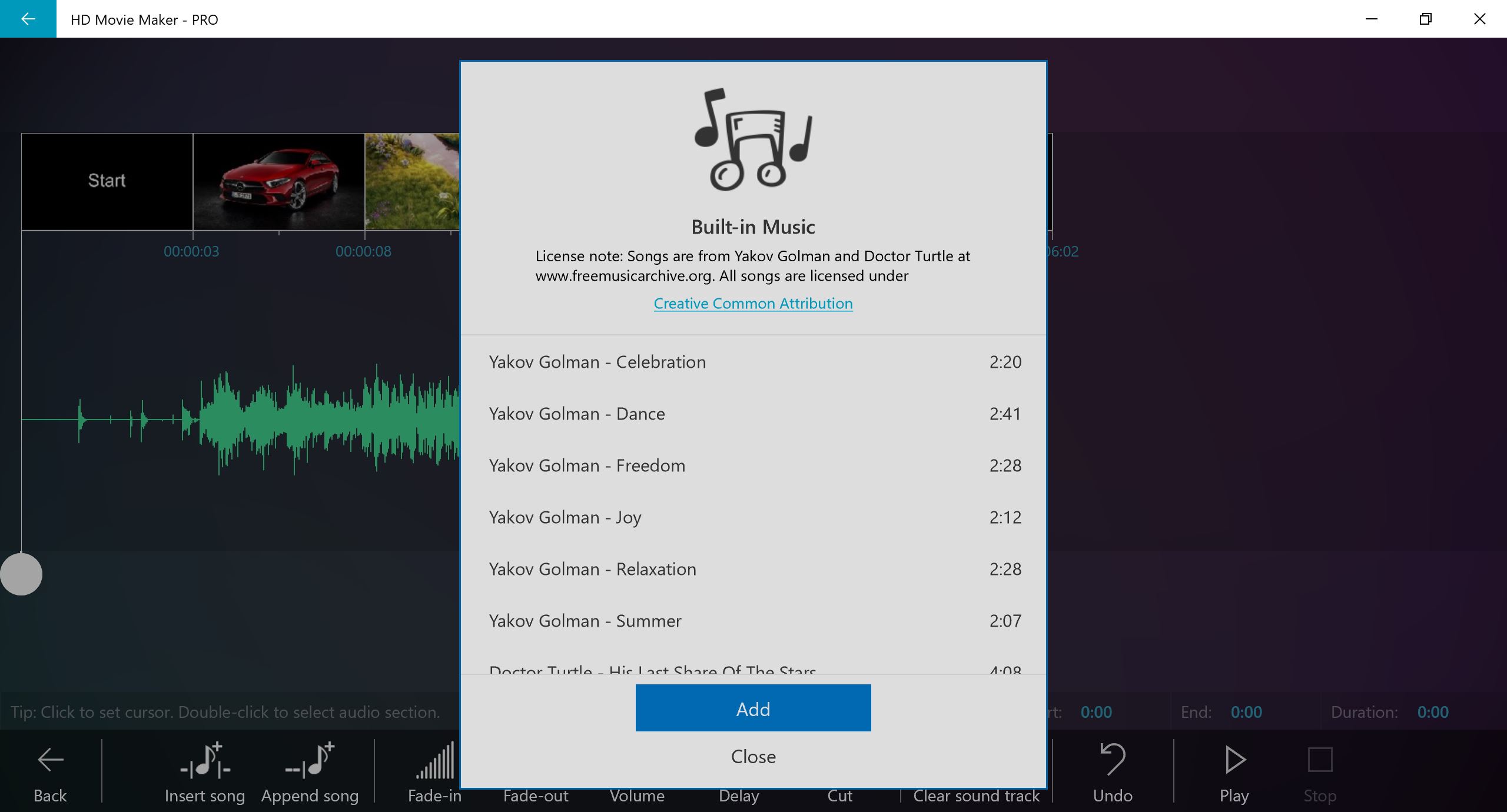 Or select an audio file from your computer storage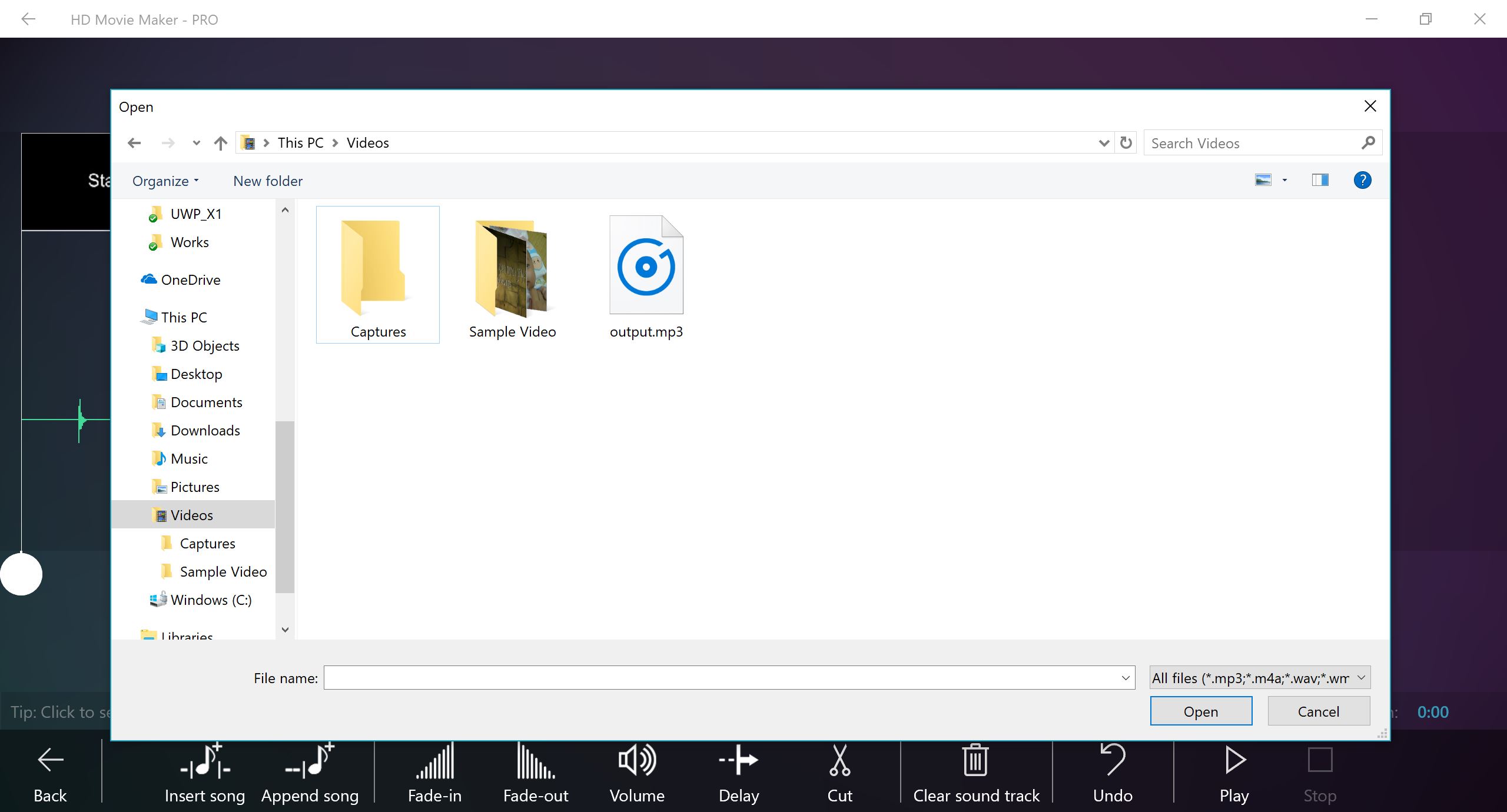 After adding some tracks, the waveform of each audio section will be changed alternately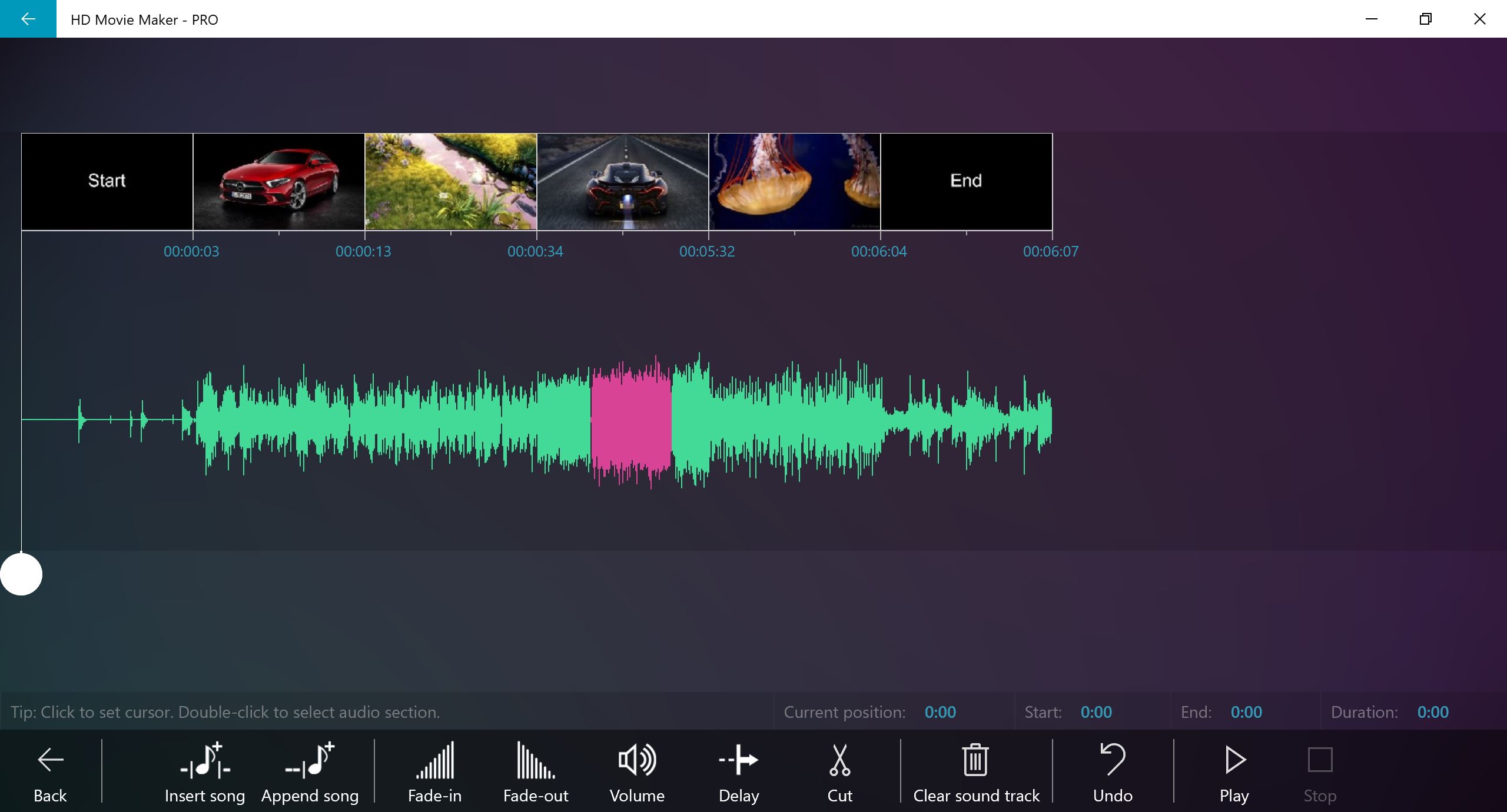 There are 3 ways to select an audio part
Click on the thumbnail of a slide to select a part with the same duration of the slide.


Click on the waveform to set the cursor, move white oval to change the position, move blue oval to change the duration.


Double click on the waveform to select an audio section corresponding to an added song.
After selecting an audio part, you can apply these following effects:
Fade in: Apply a fade in effect on the selected audio part.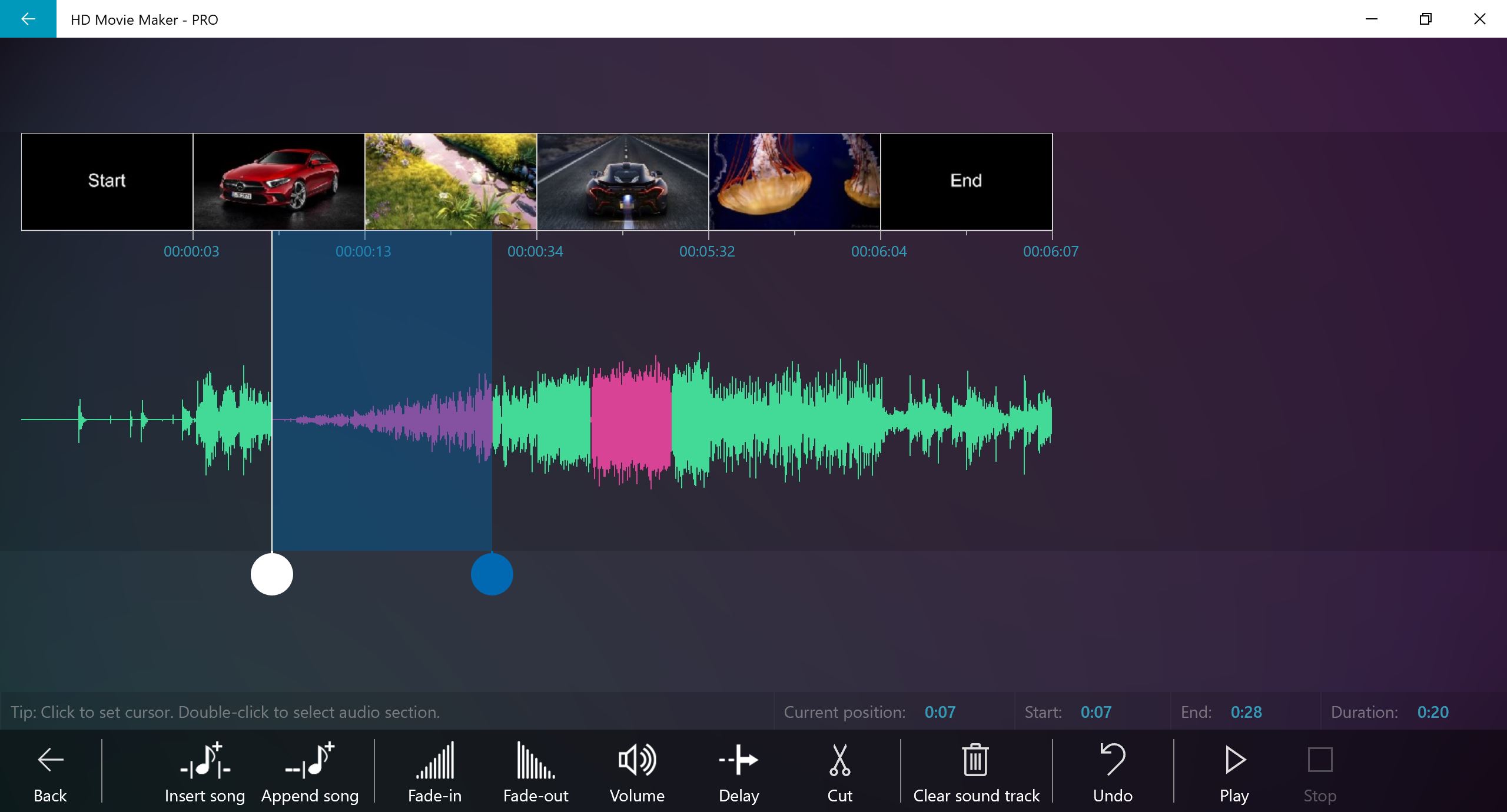 Fade out: Apply a fade out effect on the selected audio part.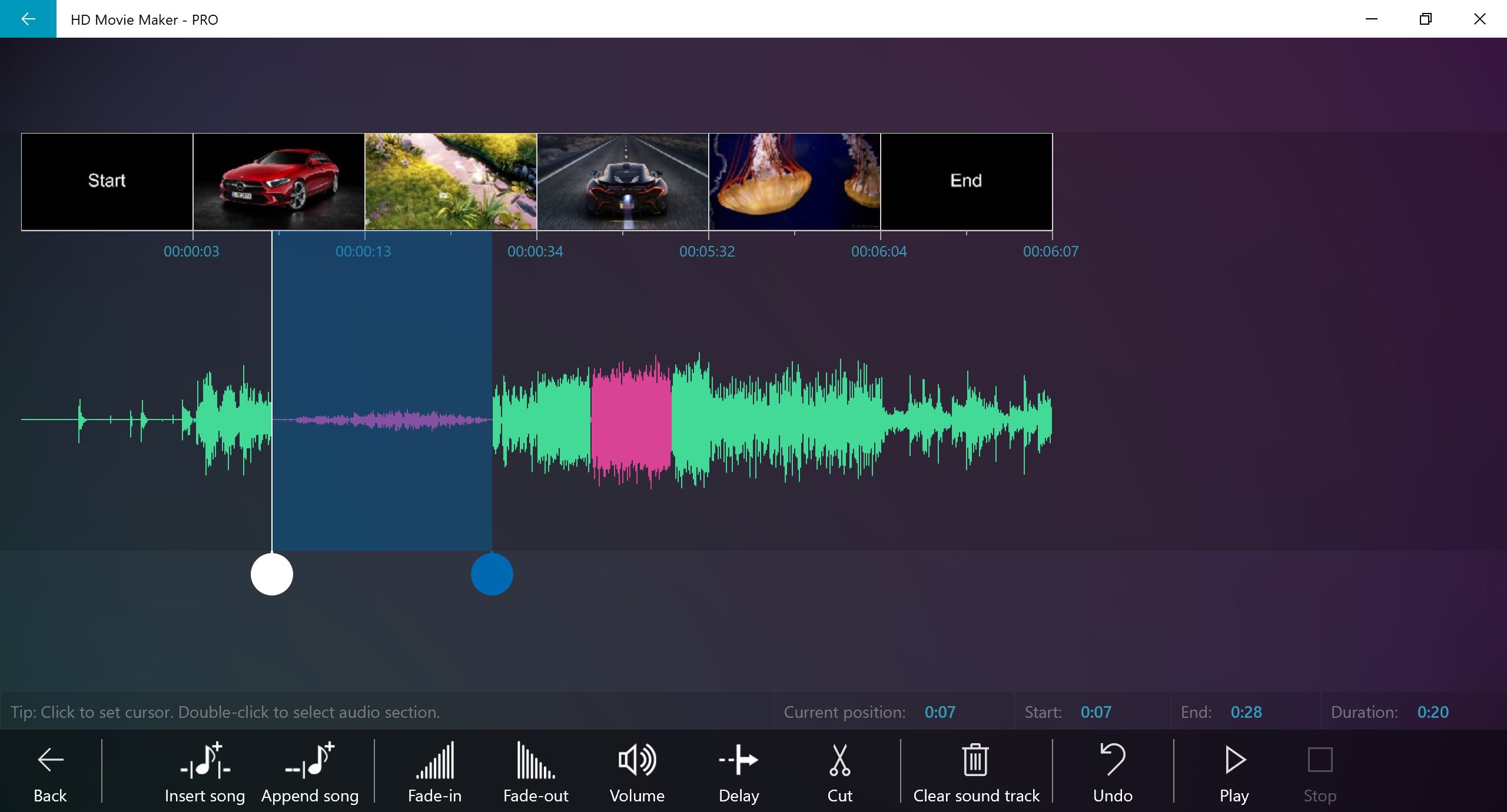 Volume: Change the volume up or down of the selected audio part.



Delay: Insert a silence at the current position. You can modify the duration of silence in the popup dialog. Then tap OK button to apply the effect.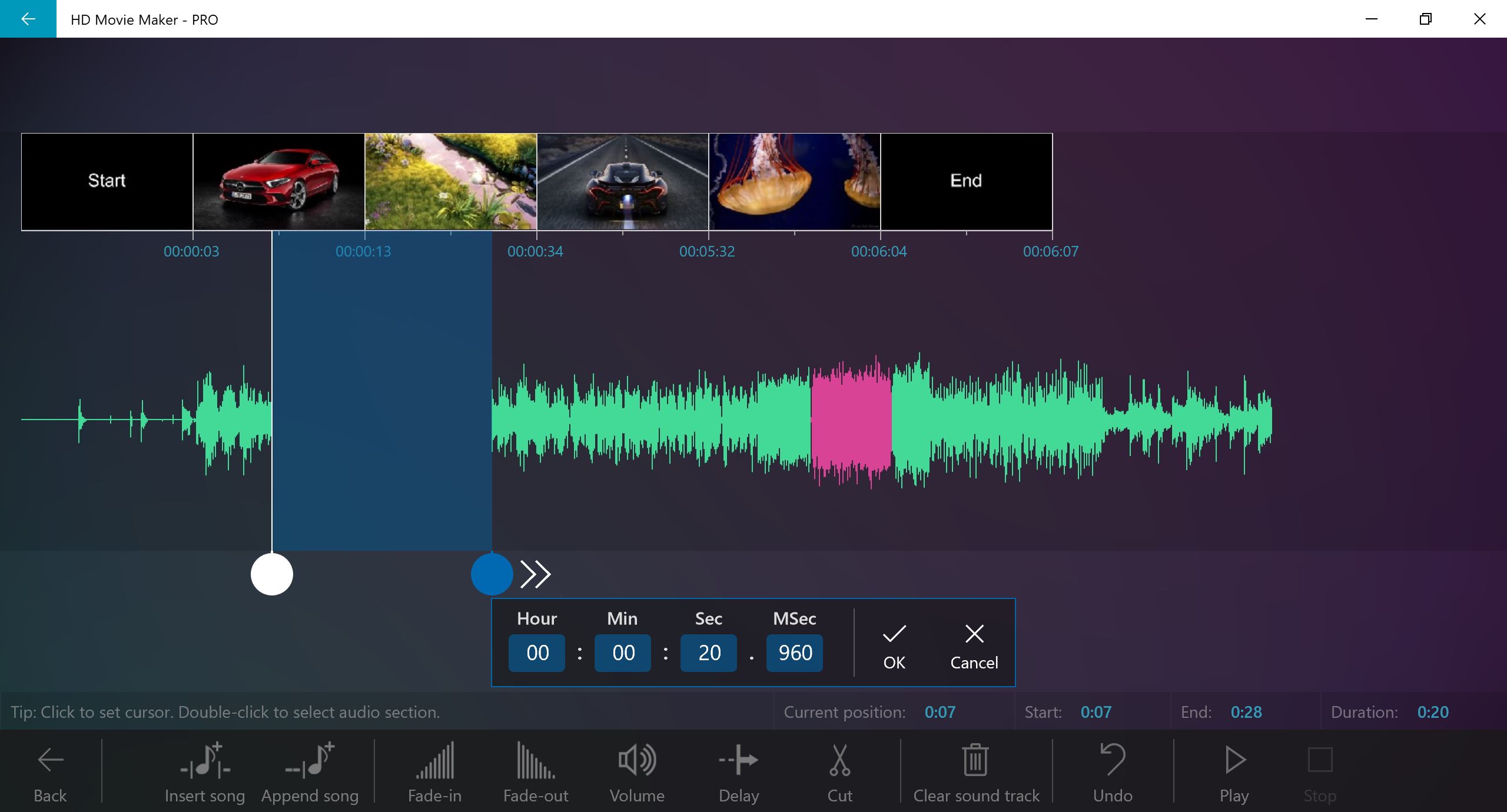 Cut: Remove the selected part from audio.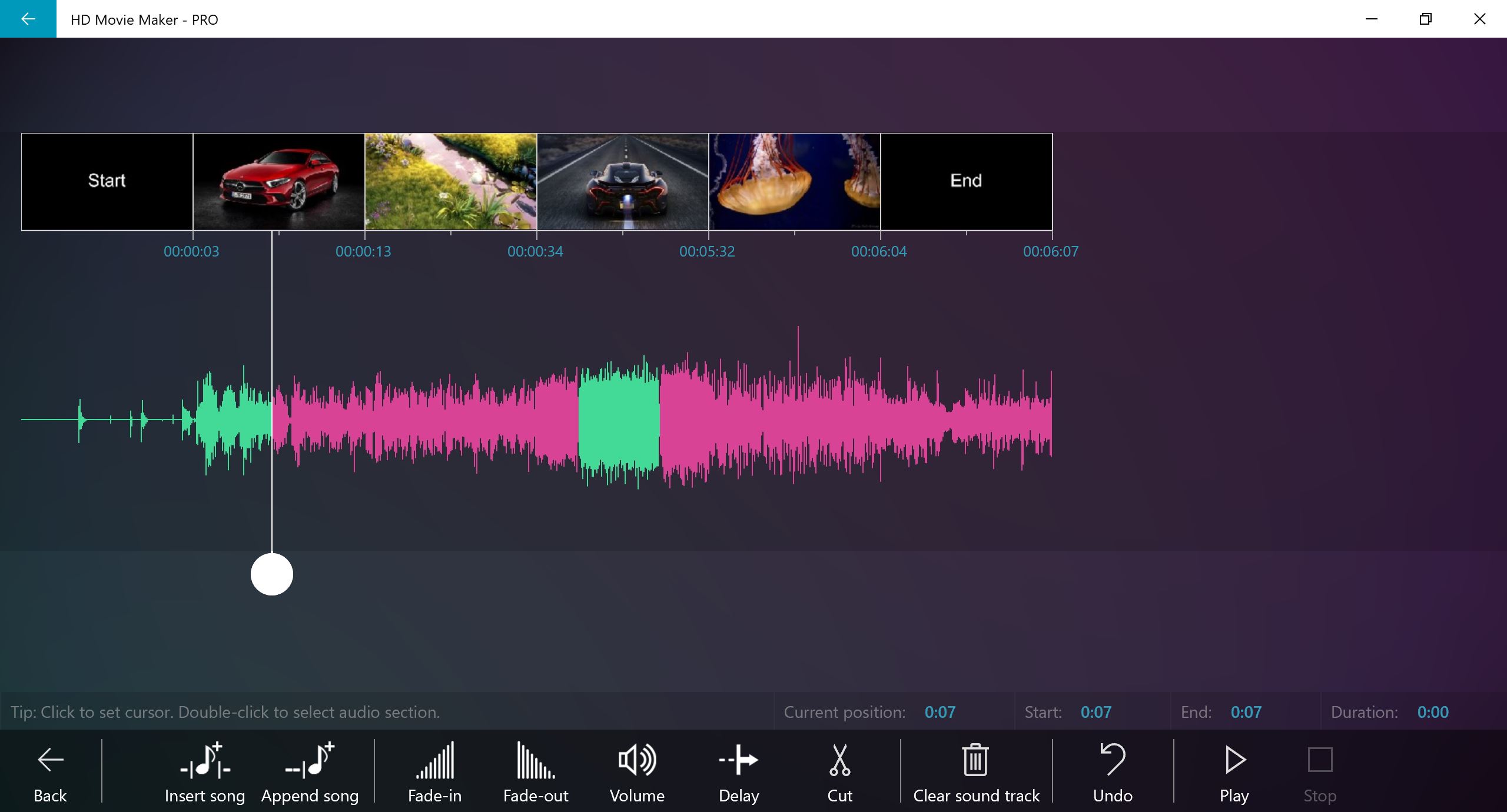 Clear sound track: Remove all songs from the sound track.
Undo: Undo performed actions. A popup dialog will show a list of performed actions. You can select an action to undo all actions from the selected one.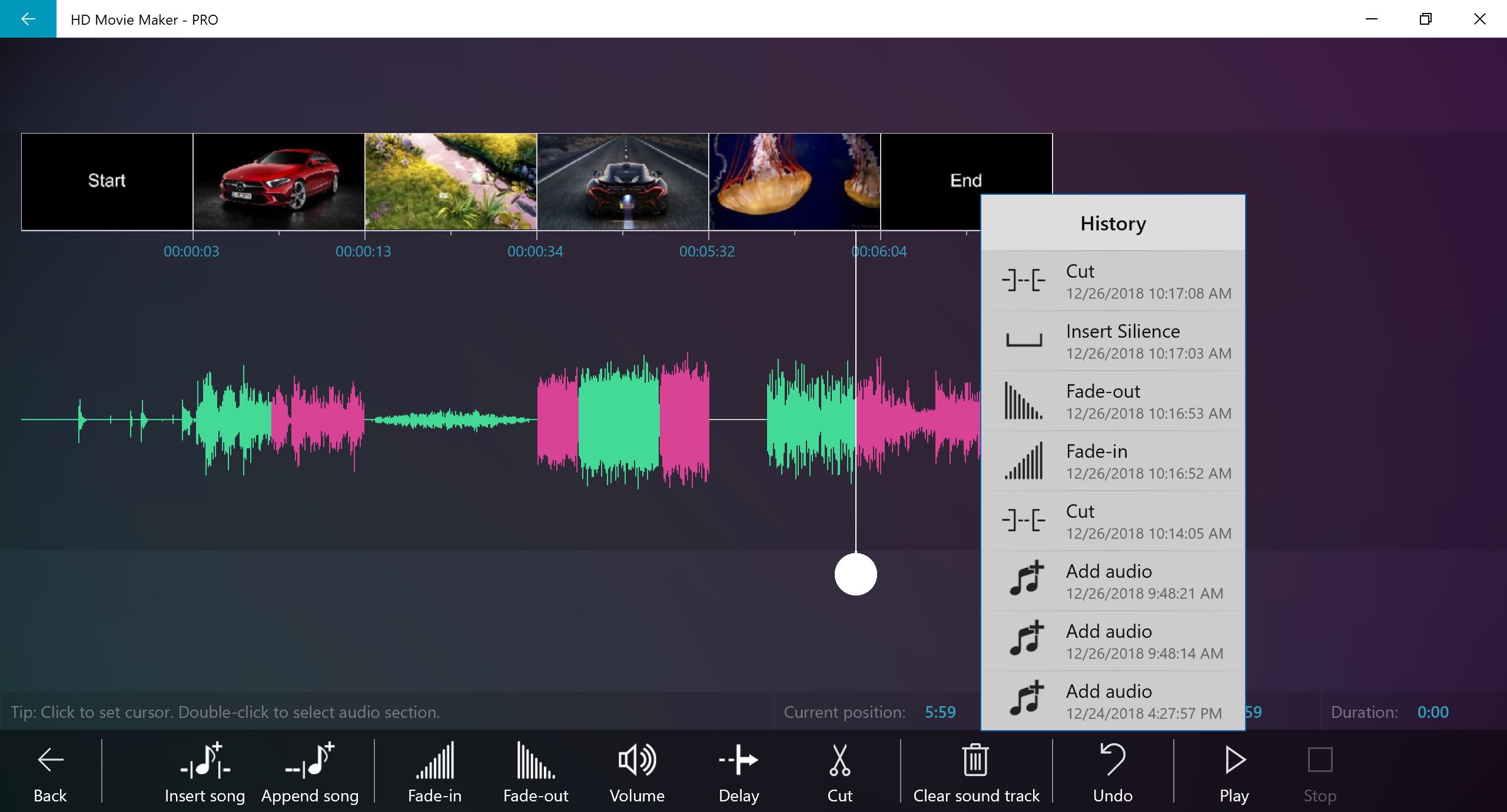 Play: Play/pause the sound track.