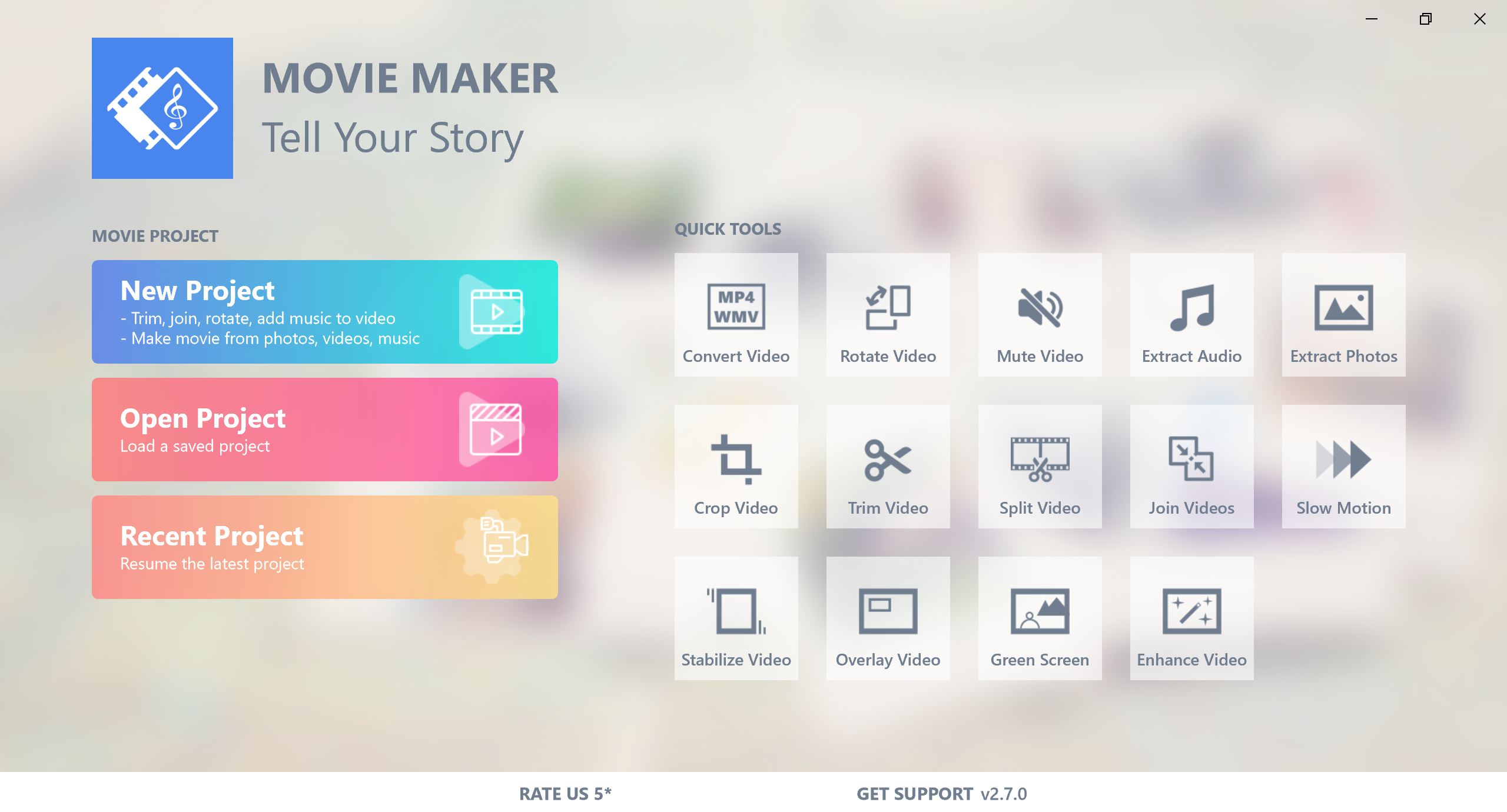 The app's Main page provides access to main features, which are organized into two main categories.
The features to work with movie projects.
The quick tools for simple and fast video editing functions such as trim, split, slow motion...
Working with movie projects
Movie project is the main app feature, which helps users create movie from photos, video clips, and music.
New Project: Create a new movie project
Open Project: Load a project that was saved previously. This feature is only available with the PRO license.
Recent Project: Resume the latest project from previous session
Quick Tools
Quick tools provide fast access to selected video editing functions. Some tools are only available with the PRO license.
Convert Video: convert user's video clip to MP4/WMV format
Rotate Video: rotate video clip 90, 180, 270 degrees to the left or right
Mute Video: remove sound from video clip
Extract Audio: extract audio track from video clip and save as MP3 file
Crop Video: crop video clip to remove the outer areas
Trim Video: trim video clip to remove the begining and ending parts
Split Video: split video clip into smaller parts
Join Videos: join several video clips into one longer clip
Slow Motion: change the speed of video clip
Stabilize Video: stabilize shaky video clip
Overlay Video: add overlay videos to a background video
Green Screen: make green screen (or chroma keying) effect
Enhance Video: enhance video clip with some color filters